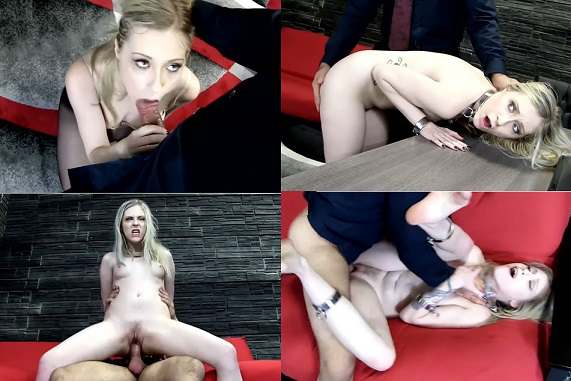 Violet is finishing up a job interview with a new company and is eager to start training. As soon as she finishes signing the paperwork that states she must finish the training, the interviewer explains there is a uniform. When he stands up, he pulls shackles out of his briefcase, explaining that the company needs obedient sluts. Being beyond baffled by this, Violet gets up and says this isn't what she wanted and continues to head for the door. The only problem is, since she signed the contract, she MUST complete the training, and she cannot go anywhere until she does.
Violet starts her training by giving her new master a blowjob.
Violet is her master's obedient slut, wearing her new uniform like she was asked to. When her master sees she made a mistake on the form he asked her for, he spanks her to teach her a lesson. Then he fucks his submissive slut.
Format: mp4
Resolution: 1280 x 720
Duratio: 00:29:15
Size: 238 Mb