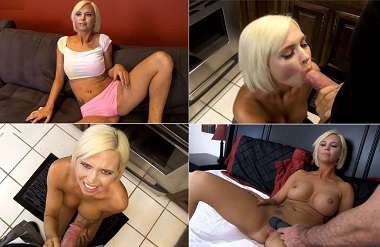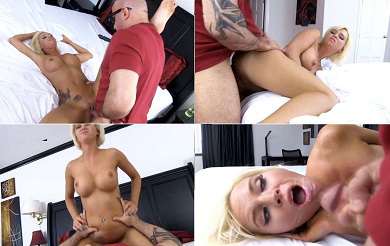 Primals FANTASIES
Astrid's step dad is sick of her acting like she can do whatever the fuck she wants, and dress like a slut all the time. When she takes her mom's car when he says he needs it, it's the last straw. He goes into her room while she's sleeping, placing a small chip on the back of her neck, and programming her to do whatever he wants her to do with his program.
Now that the Astrid is able to be programmed, her dad's tests it out. He tells her she has a list of chores her mom left her and she needs to do them. When Astrid says no, as planned, he activates the device and forces her to strip. When she comes to and realizes she is naked, she screams "what did you to do me!"? He convinces her that she likes being naked around him, that she likes the attention it brings her and she's going to be naked whenever she is home.
When he comes in and demands she mop the floor, and Astrid says no, the second programming feature is revealed- any time he asks her to do something and says "please", she can't say no and MUST do it.
While scrubbing the floor on her hands and knees, Astrid's step dad forces her to take care of his manly needs.
Astrid comes home and her step dad tells her to go make his bed. He comes in the room for his blow job from her and then tells her to ask him to make her cum. First, he mesmerizes her and makes her cum using a hitachi. Then, he makes her cum again, conscious. She ends up squirting and he makes her thank him for it.
When Astrid's Step Dad says please, she must obey. And now, he wants to fuck her.
Format: mp4
Resolution: 1280 x 720
Duration: 01:07:21
Size: 880 Mb