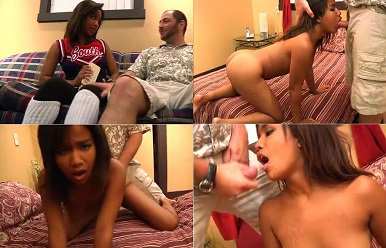 Loni is selling chocolate bars door to door to get her softball team to regionals.
She stops at Rocks house, and he invites her in. He tries to get her to drink with him, but she gets uncomfortable and tries to leave, so he timestops her.
He picks her up and starts to play with her body until he hears a knock at the door, he panics and hides her body in the closet. He opens the door and see's Loni's coach, who is looking for her, Rock tells him she left and sends him on his way.
Fetish Elements: Explicit Sexual Content, Freeze, Timestop, Asian, Sports, School Girl, Stripping, Fingering, Frozen Hand Job, Blow Job, Fucking, Cumshot, Facial, Pornstars, Body Views
Format: mp4
Resolution: 646 x 364
Duratio: 00:23:42
Size: 116 Mb