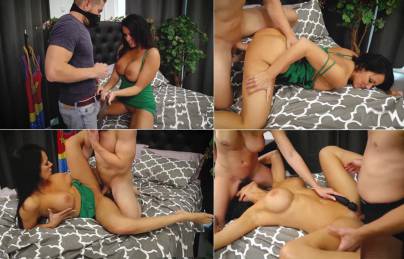 Scene One: Wunder Woman Rescues Girl
Super Gurl is bound in kryptonite when her friend Wunder Woman comes to save her. She quickly unties her. Thank you so much, how can I ever repay you? Super Gurl says. Wunder Woman knows just the thing she can do. She gives Super Gurl a small passionate kiss.
With Super Gurl in her weakened state she gives into Wunder Woman's advances. She gets stronger by the second as the girls lick each others pussies. Super Gurl gives her an amazing orgasm before the 69 on the counter, lost in their passions and lust.
Scene Two: The Punisher ravages Wunder Woman
They decide to capture the Punisher and find out what Poison Ivy's plans for Super Gurl are. They get the jump on him and tie him up with her magic lasso. Wunder Woman doesn't notice Super Gurl sneak up behind her and hold a rag over her face. She doesn't understand what's happening to her until she passes out.
Super Gurl and Punisher quickly go to work stripping Wunder Woman and binding her with her own rope. She wakes to Punisher licking her pussy and Super Gurl grabbing her tits. The rag they used to knock her out had something special in it. Wunder Woman's pussy feels so sensitive that she cums when Punisher pushes his dick inside of her. He fucks her while Super Gurl rides on top of her face. Wunder Woman is used by the couple like she's a slut, until Punisher cream pies her mouth. With cum still dripping off her face, Super Gurl knocks her out to be trapped forever.
Scene Three: Bain Rescues Wunder Woman
Wunder Woman wakes up tied to a bed and powerless. Just then Bain comes in to rescue Super Gurl. He's been recruited to the Justice League and is here to save the two super heroines. I need to get rid of these hormones Wunder Woman tells him touching herself. Bain tries to resist Wunder Woman's advances but her big tits and fuckable body convince him that this is the best way to rescue her.
Wunder Woman pulls down Bain's pants and sucks on his big dick until he's raging hard and ready to fuck. She spreads her legs and feels whorish as he thrusts inside of her. It's the only way to save her friend, Wunder Woman thinks as she gets fucked hard. She cums over and over, the hormones wearing off, until Bain shoots his big load all over her chest and stomach. Now to save Super Gurl!
Scene Four:This time two is too much for Wunder Woman to resist
Wunder Woman ties up Super Gurl and Punisher but it doesn't have any affect. They have replaced her lasso without her knowledge. Wunder Woman is in trouble as Super Gurl punches her with full force. She's thrown to the bed and stripped of her costume once again. She's in real trouble this time.
Super Gurl holds her down while Punisher has his way with her. His hard cock drills her silly. Wunder Woman tries to think of a way to escape but soon loses herself to the situation. Super Gurl cums all over Wunder Woman's face and Punisher does the same, giving his white hot load all over her. Good night Wunder Woman Super Gurl whispers as they knock her out and leave her naked and fucked.
Format: mp4
Resolution: 1280 x 720
Duratio: 00:27:51
Size: 325 Mb