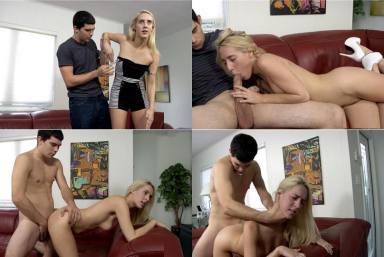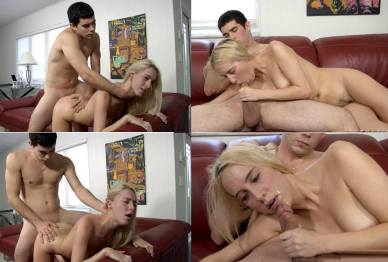 Scene One: Dance for me robot
His sister walks in dressed like a slut, just the way her brother wants. "Cadence bot needs recharge" She says. He sighs and pulls off her clothes, touching her body in the exact sequence that.."Sex bot fully activated" She responds roboticly.
"Blowjob mode activated" Cadence lays on the couch and pushes her brothers dick all the way down. She doesn't think, she just services like the perfect blonde whore. He tells her to give him a lap dance and she does so without question. Her perfect body sliding over him, giving herself over to her master completely.
Scene Two: Fuck me robot
She dances and pleases her master, letting him touch every inch of her. Spank my robot ass master she says and takes his thwacks saying Thank you master
Sex bot mode activated Cadence stands up straight and bends over the couch for him. Her mind is blank as her brother fucks her from behind. He chokes her and she says Orgasm sequence initiated and counts down to a hard cum. Yes master, I'm cumming on you she says with a blank expression.
Like a good robot she makes her master blow his load all over her face achieving the purpose of her programming. But with the sex bot program complete, Cadence turns back into her normal self. HOLY FUCK. Is your cum on my face! She screams running from the room and the horror of what she's done.
Format: mp4
Resolution: 1280 x 720
Duratio: 00:16:09
Size: 802 Mb