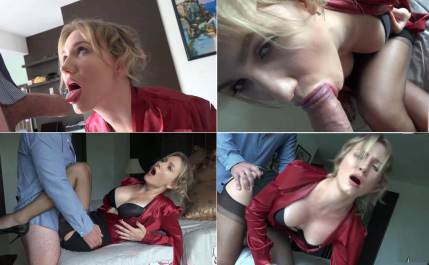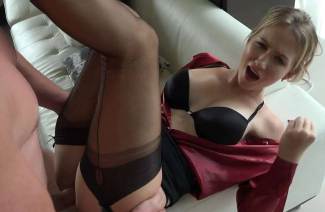 Angel is dressed in a red satin blouse, short tight skirt, black FF stockings with garters and high heels. She looks so sexy and hot. She holding my hand (camera pov) and says:
"Dear, I have a surprise for you. I bet you will like it."
She gets me into the bedroom and pushes me (camera pov) on the chair and says: "This strong man will fuck me while you jerk off and watch how I enjoy."
Angel looks into the camera and licks her lips, smile.
"I want to see his cock." She take off his pants and cock is already hard and jerking off.
She tells me (to the camera) "Now your turn dear, take off your pants and jerk off for me." Angel takes a cock in her mouth and gives a blow job, sometimes she looks into the camera, smiles, licks her lips, tease me, gives jerking off motions and says "Jerk off for me, stroke your cock."
Categories: custom clip, real cum, ff stockings, handjobs, garters, wet look shoes
Format: avi
Resolution: 1920 x 1016
Duratio: 00:14:25
Size: 1007 Mb