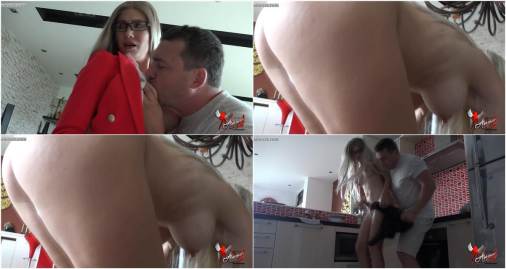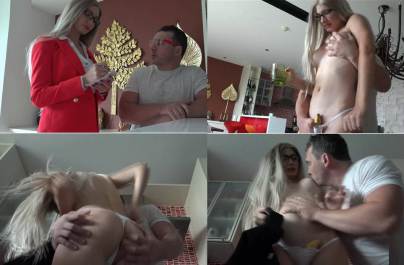 Outfit – Blazer, Blouse, Skirt,Tiny Thong (NO BRA) Name Tag.
The name is first on her blazer, and then will be on the front of her thong once she gets stripped. Props – Banana, Towel, Glasses of water
Note – She maintains a professional manner most of the time. She can look annoyed when she gets groped. Noise – The normal cafe background noise Premise – This time she is already working in the cafe.
We see customers come in and they really enjoy the special offer the cafe has that day.
There is a piece of paper on the wall. It says
"Today's special – All You Can Grope!"
Categories: EMBARRASSED NAKED FEMALE, WALKING, TONGUE FETISH, ASS FETISH, SHOE FETISH, custom clip, angel the dreamgirl, Blazer, Blouse, Skirt,Tiny Thong, Banana
Format: avi
Resolution: 1920 x 1080
Duratio: 00:16:42
Size: 683 Mb