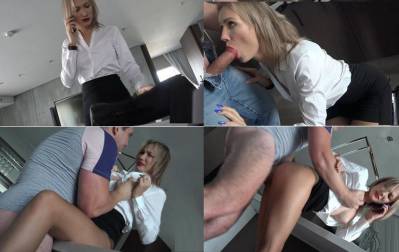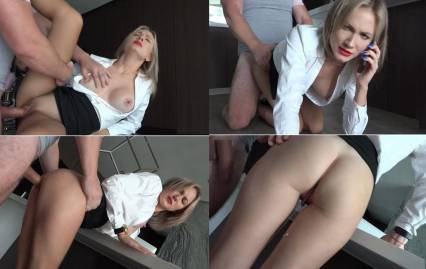 A schoolgirl, Angel, walks down the street and enters a stationery store with the intention of buying school supplies. He greets the clerk, Mark, and asks for a notebook and a pen.
Mark gives him a pen and asks him to wait, as he goes to get the notebook. At that moment Angel's phone rings. She answers the call while leaving the backpack on the floor and turns out to be her boyfriend, John.
Angel: Hi honey, how are you?
John: Very good, but I miss you. Is the study still standing?
Angel: Of course, we have the exam in three days
John: Great, I'm waiting for you in the library. How long will it take?
Angel: Between five and ten minutes.
John: Alright, don't be late.
Angel: No honey. I love you. Goodbye.
Angel hangs up the phone without realizing that Mark is approaching him from behind. He grabs her by the neck with his right hand, preventing her from escaping.
– Mark: Don't be in such a hurry to leave. Before we have fun for a while.
– Anegl: Let me go, bastard.
– Mark: I bet you've never fucked your boyfriend like you're about to do it with me.
– Angel: I'm not going to fuck you, son of a bitch.
Format:avi
Resolution: 1920 x 1080
Duratio: 00:17:05
Size: 1197 Mb