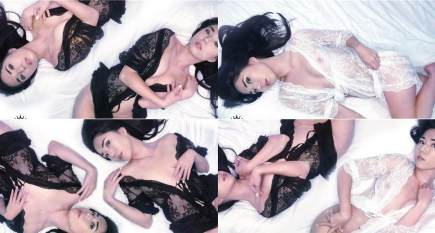 The goal of this clip is to help you realize what has become of you since meeting Me. I want you to embrace your state of being — and cherish all of the intense emotions you've been experiencing — and allow all fear to dissipate. I will help you through this guided meditation session.
For the next few minutes, I want you to get comfortable. You will enter a state of sublime relaxation, as long as you listen to Me.
Breathing is one of the most important aspects of this session, and I will encourage you to continue to breathe throughout this clip. Your breathing should be deep, but comfortable, and I want you to envision a few things with each breath you draw.
As you breathe in, I want you to picture yourself inhaling My words, My presence, bringing you closer to Me. Draw in My essence, My voice, My beauty.
When you exhale, imagine your worries, anxieties, doubts and hesitations flowing out of you, dissolving into nothing. This should cleanse you.
You will notice that breathing will help close the gap between you and Me.
Format: mp4
Resolution: 1920 x 1080
Duration: 00:16:04
Size: 1164 Mb