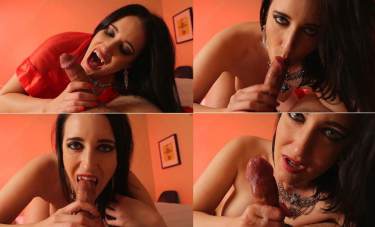 It's a dangerous job studying the wicked, the evil and the damned mythical creature of this world. You've been searching for me for some time and now I've found you.
Tonight is the night you become one of us. One of the undead. Tonight you meet your dark goddess.
You're going to fall into a deep dark slumber. I'm going to visit you when the moon is high and the witching hour begins.
I come to you in your dreams every night but tonight is very different. Tonight I've come to change you into one of us. Tonight I've come for cum.
Format: mp4
Resolution: 1920 x 1080
Duratio: 00:15:02
Size: 556 Mb