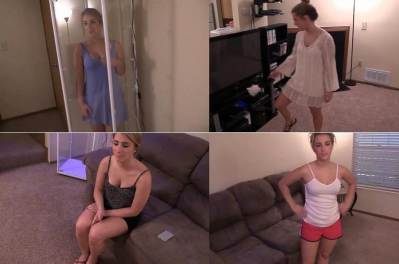 Frozen and unfrozen 8 times using a modified TV remote.
While frozen, the girls can be posed and placed in new positions like a statue.
Clothes are altered and pulled off while frozen.
Bare tits and asses are felt up while frozen.
The girls are made to interact and touch each other while frozen like mannequins.
Whenever one girl is frozen and the other is aware, the girl who is unfrozen tries to reanimate the frozen one.
Topless and bottomless nudity.
Format: mp4
Resolution: 1280 x 720
Duratio: 00:21:01
Size: 344 Mb