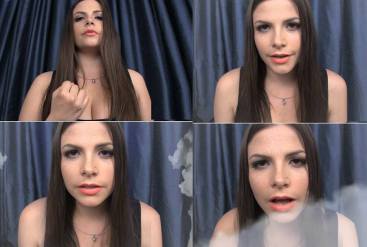 "By request, this is an ASMR style masturbation instruction with trance-like qualities. I will guide you with breathing exercises to both relax your mind and arouse your body. I take you up through the clouds, building your pleasure and orgasm, before sending you swiftly and gently down to earth as orgasmic waves take over and pulse through your entire body. This is a very softly whispered intensely erotic journey that can be enjoyed by men of all kink orientations.
Not familiar with ASMR?
Autonomous sensory meridian response (ASMR) is a neologism for a perceptual phenomenon characterized as a distinct, pleasurable tingling sensation in the head, scalp, back, or peripheral regions of the body in response to visual, auditory, tactile, olfactory, or cognitive stimuli. People who experience ASMR commonly report having different triggers that stimulate them. A commonly reported stimulus for ASMR is the sound of whispering.
Format: mp4
Resolution: 1920 x 1080
Duration: 00:11:23
Size: 248 Mb