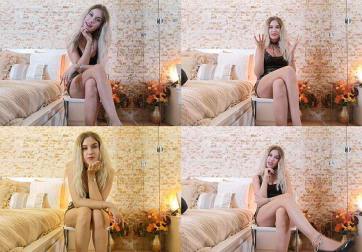 Hi there, my little sissy slut. Yeah, you! I know you always wanted to me my slut, and the fact that you're really a girl is no longer a secret. We both know that you were born to serve me and play with your clitty. So let's go a little deeper and explore your sissy fantasies, little one!
I want you to let my voice guide you and allow my words to gently flow into your system, filling your mind up and relaxing your body. You don't need to think for me today, just relax and let me take control over your spirit, your body and your mind.
In order for this to work smoothly, I'm going to want you to buy some incense for me – it can be sticks or cones, doesn't matter. You shall also get a set of panties and bra that you can use later on in this h.y.p.n.o and a pen.You will start out all naked and with your headphones on. Let's get this party started now, shall we, lil sissy?
Format: mp4
Resolution: 1920 x 1080
Duratio: 00:16:55
Size: 635 Mb