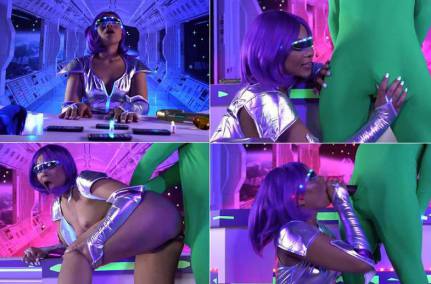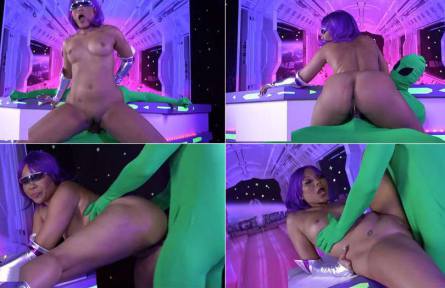 In the near future, Sexy space detective and hero Adriana Maya is traveling the galaxies looking for an escaped Alien prisoner. Due to events on September 20, 2019, Prisoner #69 escaped from Area 51 due to interference from the Earthlings. It started with a social media campaign to expose the secrets they were holding. Little did they know that an Alien like Prisoner #69 would get loose.
Adriana is heading to a distant galaxy where Alien #69 was reported being seen. Unfortunately, Alien #69 was able to ambush her, firing at her ship and causing damage to her thrusters. She is forced to try and repair it. She exits the ship being cautious that she might be ambushed. She locates the leaky thruster and as she is about to fix it, Alien #69 pops up behind her. She is able to apprehend the prisoner and takes the extra terrestrial threat back to her ship.
Relieved, Adriana calls to Mission Control, reporting she has captured Alien #69 and needs assistance. Control reports back that a ship will be heading towards them to help assist and their ETA is 38 earth hours. What are going to do for 38 hours? Prisoner #69 has an idea.
Format: mp4
Resolution: 1920 x 1080
Duratio: 00:33:45
Size: 1901 Mb