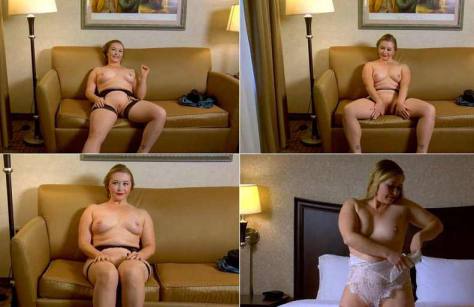 Program her to think she's taken an aphrodisiac.
Have her fantasize about Siannan, one of Eleanor's favorite costars.
Make her think that Siannan is really there with her.
Watch her slowly, erotically program Siannan into being her sex-slave.
Watch Eleanor program Siannan to give Henri a blow job.
Program Eleanor to give Henri a "blow job" (remember, though, rules are rules!), and to train Siannan on proper blow job technique.
Watch Eleanor think that her boobs are expanding to enormous proportions.
Implant a suggestion that she should get her tits enlarged, and watch her fantasize about it.
Make her think that she's taken a love portion, and watch her fall in love with Henri.
Program her to think she's on her wedding night, and her new husband has given her a mind-control drug.
. and some surprises!
Format: mp4
Resolution: 1280 x 720
Duration: 01:17:56
Size: 1567 Mb