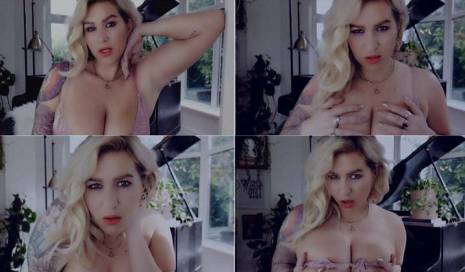 Big, beautiful boobs, filling your mind, pushing out everything else. I'll mesmerise you and programme your weak, breast obsessed mind to be utterly enthralled with MY tits. I'll even let you stroke to help push the commands DEEPER, to burn the image of My big juicy tits into your mind eye…you will not be able to escape them or the desire they trigger in you to pay them.
My words are powerful, My breasts inescapable, your desire for them just keeps growing. Desperate to stroke, I give you permission – after you've paid a small tribute to each tit! Humans WORSHIP their gods, they PAY their gods…and My tits are your GOD!
It feels fucking incredible to be SO owned by them as you wank… but what about…When you're trying to concentrate at work…uh-oh!! It's my tits you see…when you're talking to wifey or gf…uh-oh! My tits fill your mind making it impossible to concentrate, impossible to think clearly. But you are thinking clearly, because thinking about MY godly tits and how much you love to pay them is VERY CLEAR thinking…
Contains: JOI, cum countdown, slave training, goddess worship.
Format: mp4
Resolution: 1920 x 1080
Duration: 00:19:38
Size: 405 Mb