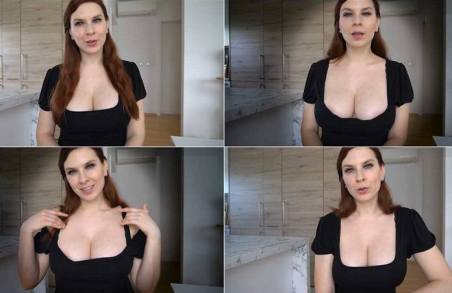 Welcome to our Exclusive Country Club Community, I am the Real Estate Property Sales Manager, and I chose to interview you personally in my private office because I have a perfect property for you! Before I present it to you, I want you to lean back in your chair and relax, think of something pleasant, or you may continue staring at my cleavage since I see you can't keep yourself from looking at it! Wink
You might not notice falling into a trance and starting to feel drowsy… Once I snap my pretty fingers, we'll discuss signing the purchase contract. I have a special, PREMIUM price for you that you will be most happy to pay of course… Now sign. Good boy! Stroke for me… You will become my addict once I'm done with you…
You'll come back to my office regularly, to reinforce your training, and will be rewarded with seeing my incredible body and with my permission to cum on my command, as long as you stay a good boy for me and bring me monetary tributes. I will make sure to trigger your addiction in between your visits as well, to keep you obsessed and addicted!
You'll be a slave to my big breasts after I count you down to an amazing orgasm and snap my fingers to bring you back into reality!
Format: mp4
Resolution: 1920 x 1080
Duratio: 00:15:04
Size: 683 Mb