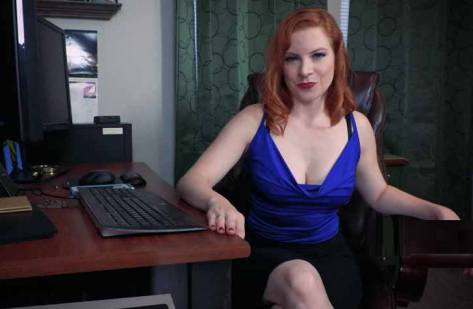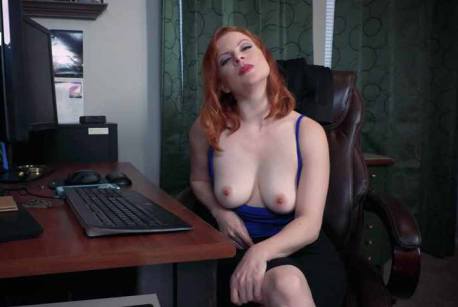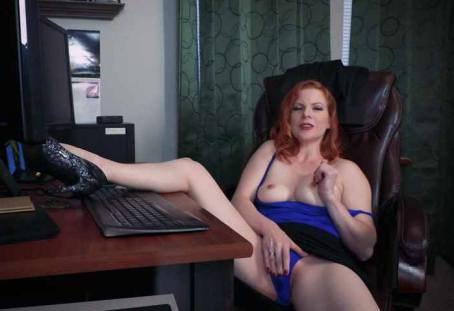 The heater is broken again, and I'm so tired I can barely stay awake. Aren't you warm? Now, you had something you wanted to show me? Yes, that draft looks great. I'll work on revisions in a bit.
I bet you're feeling so tired working in this heat. I can tell. You work so hard, you stay late, and I bet you don't get much rest. You know, my office is a safe place. You can stay while I work & close your eyes for a while. Oops! My necklace is pulling down my shirt. Isn't it pretty though? It's some kind of talisman. It looks neat when I swing it back and forth. It's hard not to follow it with your eyes. Your eyes are dropping even more, watching my necklace. You should just close your eyes & rest. My office is so cozy & warm. It's inviting you to rest your eyes… and rest your body.
Snap! That's much better. Now we can be real with each other, can't we boss? Now that you're under my spell. I like you much better this way. I know that you have an obligation to resist me, but I think it's nice when you can just let go. All your rules. No office dating. No lunch at our desks. So strict. You have all this tension pent up inside. But here, under my spell, you can just… let… go.
You'll feel so rested when you awaken. Then you can be more productive. But for now, allow your subconscious mind to open to me. You'll stay here until I awaken you, until I snap my fingers. Let your worries drift away. Stay deep. You remember your trigger word from last time. When you're awake and I say the word, you go deep again for me.
I know you love staring at my breasts. They're so mesmerizing. Follow my nipples with your eyes, back and forth. You feel your cock getting hard. The longer you stare, the harder you get. It's time to unzip your pants & pull your cock out for me. Don't you feel so much better already?
Format: mp4
Resolution: 854 x 480
Duratio: 00:27:27
Size: 218 Mb