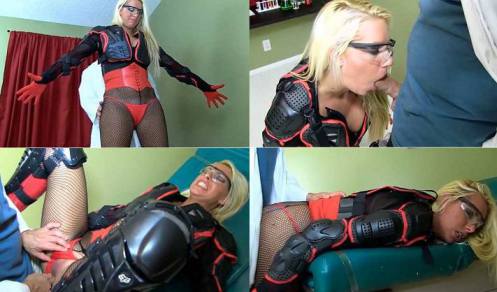 Primal's SUPERHEROINE SHAME
Southern Steel is on the trail of stolen schematics for her invincible armor. She knows she is closing in when she faces someone else wearing a high-tech armored suit, but not nearly as advanced as hers. After taking him down SS finds out where his boss is.
No sooner does Southern Steel confront the "evil little nerd" then he takes control of her armor. She is totally helpless and she most obey his every command, and her armor is so integrated with her that Master Mind can even make her say or feel anything he wants. She struggles mightily but she is no match for her own armor.
Format: mp4
Resolution: 1280 x 720
Duratio: 00:35:52
Size: 1332 Mb