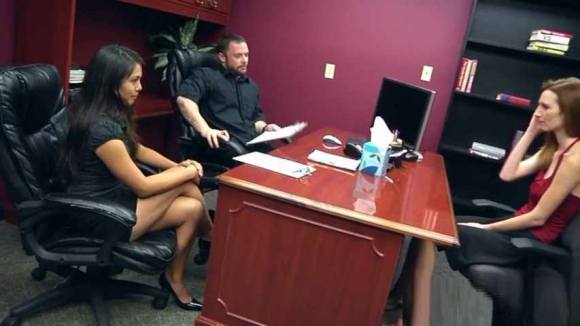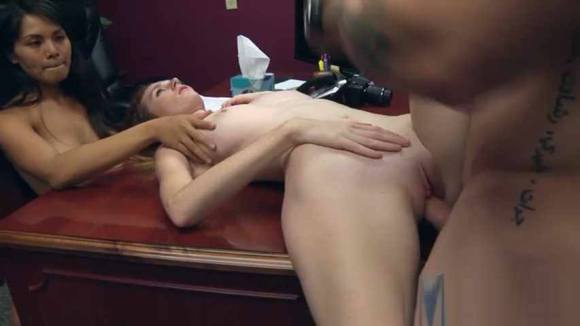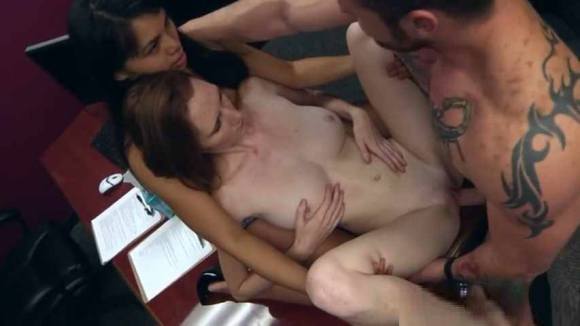 Starring Dee Dee Lynn, Melkah and Miles
Directed by Alex Dorian
Dee Dee wants to be a star, so she answered an ad casting for a hot new reality show.
She sits down with Miles and Melka, who ask her questions and try to see if she has a place on the show. They want this show to be dirty and hot, so they ask how she feels about sexual things, and maybe getting naked for them.
Dee Dee is not into that, so he tells Melka to strip to try to make her feel better, Dee Dee won't be pressured in to such things and gets up to leave, so Miles timestops her so he can get some pictures, maybe open her up.
He and his assistant strip the girl and pose her in sexy poses with Melka, taking pictures, after a few, Miles decides to unfreeze her, see if her attitude changes. Dee Dee is shocked at this violation, and tries to leave, so Miles timestops her again.
He puts her on the desk and starts to lick her tight pussy, then slides his cock in to fuck her while Melka runs her hands along her sexy frozen body, Melka gets up on the desk behind her and holds her up while Miles fucks her until he cums.
Fetish Elements: Explicit Sexual Content, Freeze, Timestop, Fucking, Nudity, Lesbian, Audition, Stripping, Posing, Pictures, Pussy Licking, Fucking, Body Views
Format: mp4
Resolution: 854 x 480
Duration: 00:29:19
Size: 238 Mb