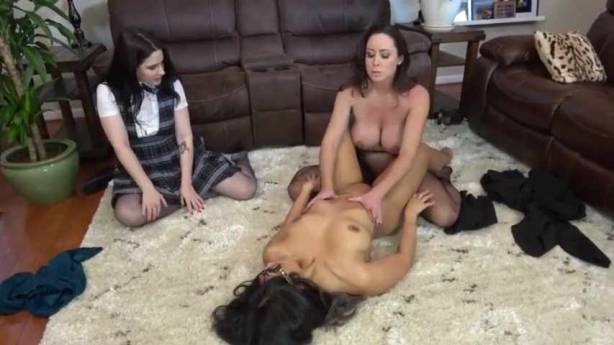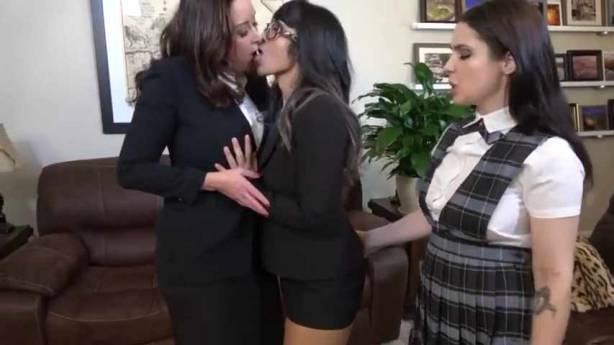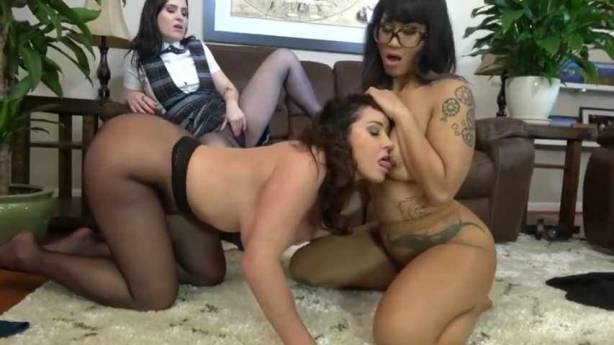 For my MESMERIZING and MIND-FUCK fans, here is a brand NEW "Under Her Influence" (to be available in 2 parts, both releasing at the same time) featuring Tilly McReese, Christina Carter and Dragonlily! As with all the Under Her Influence series', it follows up on previous events. This one is a direct sequel to "Under Her Influence: Chief Carter," where Police Chief Christina Carter paid Tilly a visit, only to get put under her spell and played with.
The scene opens with Police Chief Carter and her fellow detective Dragonlily outside of Tilly's home. Chief Carter is unsure of what happened to her last time, but she's going to find out, and not waste time with small talk. They knock on the door, and Tilly answers. Immediately, they have her step outside and she's CUFFED UP. Tilly protests this clear-violation of her rights, but Carter and Dragonlily don't care, as they walk her to their police truck, putting her inside.
Once inside, they begin the drive to the police station. During the drive, both cops are resistant to Tilly's charms, as she tries to play innocent, but then slowly switches to naughty talk. Eventually, Tilly begins to use her voice to charm Detective Dragonlily, and when Chief Carter pulls over and tries to stop it, she too is charmed by Tilly's soothing voice. Now with both ladies under her control, Tilly has Detective Dragonlily uncuff her, while Chief Carter drives them back to Tilly's home. On the drive, Tilly takes time to WORSHIP Dragonlily's nylon feet and taunt them.
Look for Part 2, which features the naughty play once they arrive at Tilly's home – releasing next!
Format: mp4
Resolution: 854 x 480
Duration: 00:27:36
Size: 247 Mb