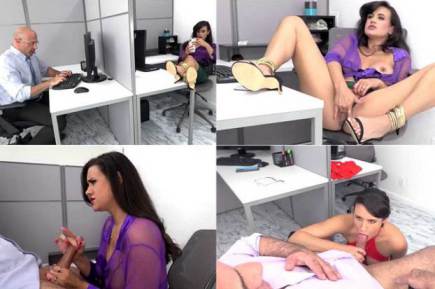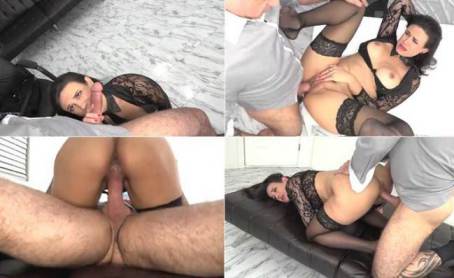 Primal's Mental Domination
The office is on minimum staff for another few months until it's declared everyone can go back to work. Michael was selected to be one of the only two people to keep working in the office since he is the most productive and trustworthy employee in the company. However his coworker Penny was also picked and Penny does the minimum at work, especially when Roger the boss, that she has been flirting with SHAMELESSLY, is out of the office. Roger himself is gone for a few weeks and going to be promoted (mostly because of Michael's productivity)
That is the reason Michael feels like he is definitely going to be the one to take Roger's place. Except Penny has different opinion. As she sits in her chair letting Michael do all work, she explains how she is SURE she has the promotion locked up. Michael has had enough and if she is going to be taking what he's worked for, the least he can do is give her some training.
Michael offers Penny a beautiful expensive diamond topped pen as a gift for getting the promotion, it is so sparkly…Afterwards he can't help but comment on how Penny dresses slutty to the office, and for some reason her response is to show him what slutty really looks like. She then mindlessly masturbates while reciting a slutty mantra and enthusiastically masturbates.
Since masturbating at the office Michael wants to join in but Penny is appalled, until she mindlessly begins stroking his cock and then enthusiastically begs to get covered in cum before going to her desk and finishing up both of their workloads while still dripping with cum
The Next day Penny is dressed more provocatively and gets furious when Michael comments on it again and again storms off to change to show him what slutty is. After mindlessly posing for him and being groped she mindlessly and then enthusiastically sucks his cock until her face is covered and her mouth is dripping with cum and she once more returns to finish their work.
Roger is gone for good and Michael has the promotion, but Penny was promoted too, to being his special assistant. She now dresses appropriately to the office and willingly offers to suck his cock whenever he needs it. However when he wants to fuck her Penny thinks that is crossing a line but then she mindlessly lays on the desk and spreads her legs before enthusiastically begging to be fucked hard and used
Format: mp4
Resolution: 852 x 480
Duration: 01:36:22
Size: 693 Mb