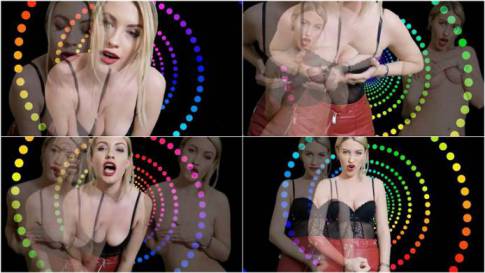 When you look at my breasts, you feel weak and fragile! So easy to manipulate, so easy to turn you into anything I wish, so easy to make you my slave and convince you to do anything that I desire!
I want you to dive deep in between those boobs for me today, to stare at them for long enough to be fully mesmerized, completely mind fucked! Look for as long as it takes to be able to hear them whispering, telling you what you should do!
My breasts are going to take your soul away and steal your mind, too! They're going to become your one and only God, for which you will always offer your cum as a ritual, as a way to worship them, to serve them, to please and spoil them! You belong to my breasts, and it's time to become even more their property!
Format: mp4
Resolution: 1920 x 1080
Duration: 00:16:59
Size: 1237 Mb