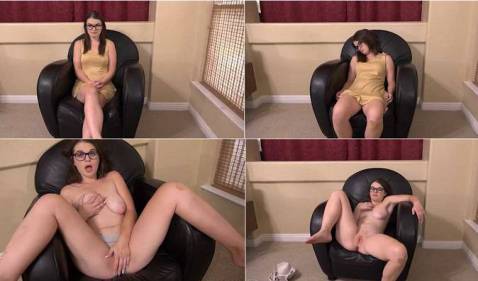 Introducing Anastasia Rose, my newest subject. She's been hearing good things about my sessions and wanted to try one out.
She goes into a trance with ease, I suspect she's been hypnotized before.
We are working on helping her relax so I give her a suggestion to go completely limp and collapse when I say "loose".
I have her remove her dress, so we can see her lovely body, without realizing it is gone.
As she becomes relaxed and comfortable I turn up the heat. When I say "lick" she feels like her pussy is getting eaten out by a Master.
Now that she is aroused I point out that her dress is gone, much to her surprise. But before she can be concerned about that I entrance her and give her a suggestion to sexually sensitize and supercharge her entire body.
When I awake her I tell her to start caressing herself. She quickly notices the effect of the suggestion I gave her. She is sexually charged and soon can't keep her hands off herself.
I use more hypnosis to intensify the orgasm she is about to give herself, then I sit back and watch as she gives herself a mind blowing orgasm.
It of course all slips her mind as she puts her clothes back on. She's relaxed, satisfied, and ready to return. A perfect ending to a terrific session.
Format: mp4
Resolution: 960 x 540
Duration: 00:24:48
Size: 190 Mb