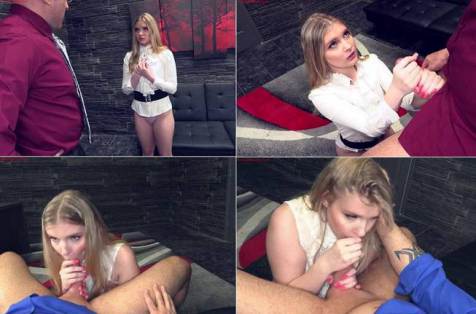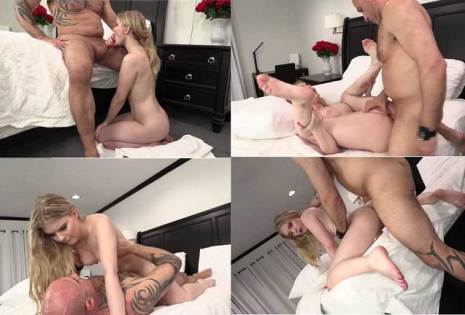 Primal's Mental Domination
Harlow really wants to make a good impression on her first day as an intern for Mr. Masters. The chance to get experience working directly for the CEO is the chance of a lifetime and she just HAS to make sure she doesn't blow it. Harlow is very excited takes the time to explain that is she wants to be someone who rises in the corporate world Rule Number One – NEVER DISSAPOINT YOUR BOSS. Harlow thinks she gets it, after all, HE is the boss and she already planned to make sure she never disappoints him. Except she already has.
Mr Masters starts out explaining to Harlow how poorly the way she dresses reflects on her, and therefore him. When he instructs her to take off the awful clothing she thought would make a good impression Harlow freezes with indecision. She hasn't really had her clothes off in front of many men, and really they've all just been boys her age, and as eager as she is to please her new boss she just decides she can't do it, until he expresses his disappointment, which is definitely worse and then she rushes to strip for him.
Since they will be working so closely together Harlow has to understand that her boss has to deal with a lot of stress and he likes to take a break during the day to jerk off and even though Harlow is VERY nervous since she hasn't seen very many dicks in person she doesn't want to mess with Mr Masters daily Routine. She isn't sure if she should look or not and looking makes her embarrassed and then to keep from disappointing her boss she has to admit it also makes her horny.
Over the course of her internship Harlow learns that being the one Mr Masters can count on to never disappoint him makes her happier than she ever thought she could be
Harlow's First Day
Harlow's Second Day
Harlow's First Day as An Executive Assistant
screenshot
Format: mp4
Resolution: 852 x 480
Duratio: 01:42:15
Size: 910 Mb