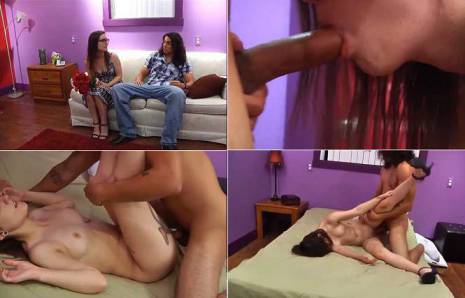 Javier is anxious for his Tinder date to arrive and when she does, he is a little disappointed. She was looking for more of a romantic relationship rather than a quick fuck. She decides to leave but is quickly stopped by Javier's timestop watch.
He strips her and poses her. He inserts a black dildo into her pussy while continuing to play with her. He forces his cock into her mouth before bending her over and fucking her.
He carries her over to his bed where he continues to fuck April in various position, stopping to shove his cock down her throat. He puts her on her back and cums hard inside her pussy. The date now over, he leaves her, feet in the air, until he wants another snack.
Fetish Elements: Explicit Sexual Content, Tinder, Date, One Night Stand, Domination, Robo, Timestop, Freeze, Watch, Strip, Dildo, Forced Blowjob, Doggystyle, Pussy Fucking, Cumming, Foot Shot, Body Shot
Format: mp4
Resolution: 1280 x 720
Duratio: 00:18:50
Size: 272 Mb