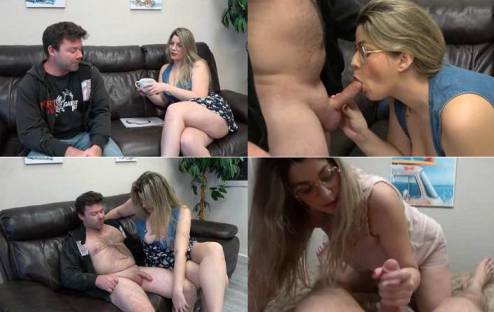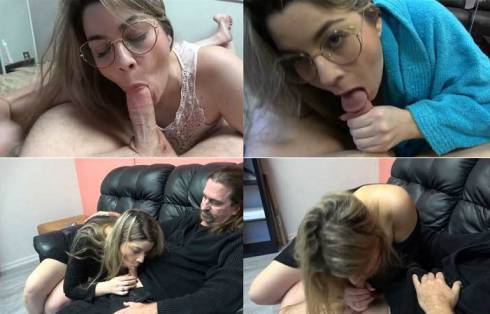 BROOKE IS ONE HORNY SLUT!!!
BROOKE WANTS COCK…..
AND SHE DOESN'T CARE WHO SHE GETS IT FROM!!!
Brooke is one horny Woman!!! She needs cock….and it doesn't matter who she gets it from!!! Included in Brooke's Family Album, are full length HD versions of :
"Brooke's Sister Blowjob"
"My Sister Brooke Sucked Me Off"
"Goodnight Suck & Fuck" & "Mom Is A Cock Sucker".
Categories: Big Butt, Blowjobs, Family Roleplay, Fantasy, Fingering, Glasses, Gonzo, Handjobs, Homemade Movies, Naturally Busty, Point Of View, Shaved
BROOKE'S SISTER BLOWJOB
BROOKE GETS LICKED UNTIL SHE SQUIRTS!!!
BY HER BROTHER!!!
THEN SHE SUCKS HIM OFF!!!
Sam has just found out his wife has been cheating on him. He goes to his sister's house to vent about the slut….and his sister Brooke has an interesting remedy!!! Brooke suggests that the best way to forget about his troubles….is to lick her cunt…and let her suck him off!! Sam eagerly goes down on his well endowed sister, and even makes her squirt!!! After soaking the sofa with her girl cum….Brooke sucks off her brother, and they make plans for Thanksgiving…..
MY SISTER BROOKE SUCKED ME OFF!!!
WHAT DOES A GIRL DO AFTER A FIGHT WITH HER HUSBAND?…
WELL….SHE SUCKS OFF HER BROTHER
TO SATISFY HER CRAVING FOR COCK!!!
When Brooke has a fight with her husband….and she is horny for a cock….she turns to an unlikely source….her own brother!!! Brooke begs her brother, Greg to let her suck on his cock!! Greg lets her "vent"…..and Brooke proceeds to suck & jerk all the semen out of his balls!!
GOODNIGHT SUCK & FUCK
BROOKE SAYS GOODNIGHT TO HER SON
SHE READS HIM A SEXY BEDTIME STORY…
FOLLOWED BY A GOODNIGHT SUCK & FUCK!!!
Brooke is saying goodnight to her son. She offers to read him a bedtime story…but realizes he has outgrown all the stories she used to read him. Brooke remembers that when she was cleaning his room the other day….she found some "nudie magazines" under his mattress. Brooke offers to read Jesse one of the stories from the magazine! After Brooke reads the story….they are both very horny!! Brooke offers to give him a bedtime blowjob! After sucking his cock for a while, Brooke can't stand it anymore….and sits on his cock!!! Brooke rides him until she has an explosive orgasm…then she milks him! What a goodnight suck & fuck!!
MOM IS A COCK SUCKER!!!
HOW DOES MOM BREAK UP THE HOUSEWORK ON A RAINY DAY?….
SHE GIVES HER SON A DEEPTHROAT BLOWJOB!!!!
THAT'S HOW!!!!
Brooke is busy doing housework, when she notices her Son is home….bored…..with nothing to do. Brooke offers to take him to the comic book store, and get him a new comic book to cheer him up…but Jesse tells her he is getting too old for comic books. Understanding that young teenage boys start to develop "other interests" at his age…Brooke offers him a blowjob!!! Jesse eagerly accepts the offer….and Brooke opens her robe to show him her great big boobs….and proceeds to suck him off until he cums in her mouth!!! Then Brooke has an offer for him. If he gets an A plus on his upcoming History test….Brooke tells him that she'll let him fuck her!!!!!
Format: mp4
Resolution: 1280 x 720
Duration: 00:42:39
Size: 967 Mb