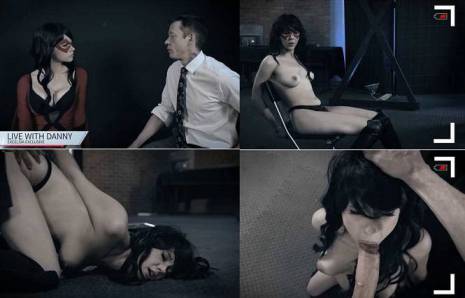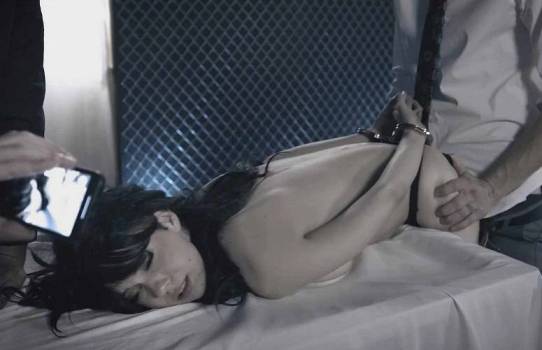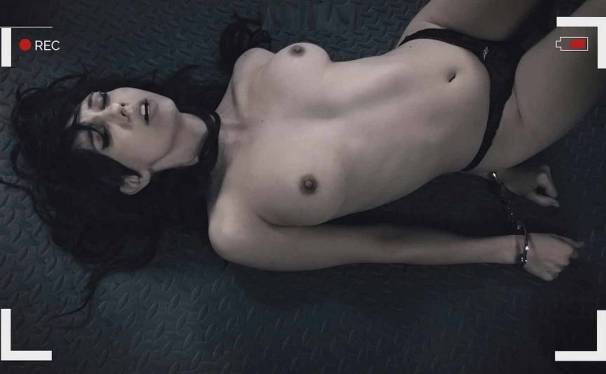 After an embarrassing defeat at the hands of Reaper is put on blast to the general public, Excelsia agrees to an interview with the same reporter who initially filmed her defeat. With the intention to double down on her commitment of bringing Reaper to justice and convince the public of her ability to do so, Excelsia leaves the interview early after the reporter presses her for a comment concerning rumors of a recent gang bang. Knowing she has to ultimately defeat Reaper to avoid public disgrace, she once again engages him at his lair. She comes prepared and holds her own during the fight. Unfortunately for her, Reaper possesses a lead pipe tuned to her resonate frequency. After receiving a blow, she is disoriented enough to allow Reaper to gain the upper hand.
Sadly, it's all downhill from here and Excelsia finds herself yet again on the losing end. After Reaper soundly defeats her, she wakes to find herself cuffed, and to her surprise, the reporter is present. She assumes he's in danger but quickly learns he and Reaper have paired up. The reporter wants nothing more than to reaffirm to the public Excelsia's complete and utter ineptitude and inability to handle her coveted "heroine status". He rolls his camera to document her demise, knowing after showing the public how incapable she is, she'll likely be taught a lesson in humility, a lesson she's long overdue for.
Contains: 1 on 1 male/female combat, face punches, belly punches, double punch, slaps, kicks, backhands, headbutts, low blows, knees, lifts, wall slams, hammer fists, mask removal, lead pipe tuned to her resonate frequency for extra damage, body break during lift, back breaker, full nudity, forced fucking multiple positions pussy and ass, forced BJ, internal cum shot, sexual peril recorded by villain on 3rd camera to be shown later to a private audience, heroine cuffed while fucking.
Format: mp4
Resolution: 1920 x 1080
Duration: 00:38:08
Size: 711 Mb