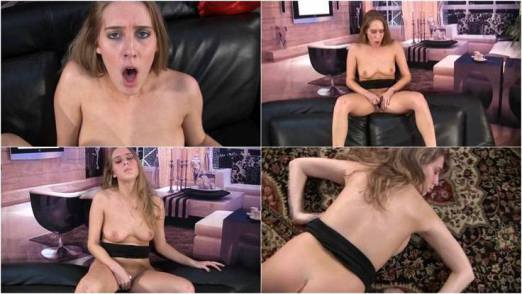 yes master pleaaaaaaas….
I am your orgasm slave master
Here we get to enjoy watching our horny girl go absolutely crazy for lust and with that, willing to let it all go. I decide to have her use a small yet very powerful vibrator which seems to be stuck to her pussy. Not allowed to move the thrusting "joy toy" of her clit, Cadence goes wild and it is obvious that she loses all control. Again, her subconscious is like a sponge, ready to soak in every suggestion I give her. She keeps screaming, I am your orgasm slave, while begging me to let her cum.
I cannot even begin to describe the intensity of this segment but believe me, it is hot. Suddenly she is dropped into mindless stillness by the waving hand and helplessly played with as I have my way with her weak body. There is a lot going on and I cannot get to all the details but at some point, she collapses and falls into the couch. Her empty eyes stare into nothingness while she is helplessly programmed and….
Of course there is more. Placed on her knees with her arms raised in front of her body (zombie pose) she slowly repeats, thank you master for training me, before she is… Eye check, limp body play, begging, yes masters and so many more of your favorites.
Format: mp4
Resolution: 640 x 360
Duration: 00:10:12
Size: 154 Mb