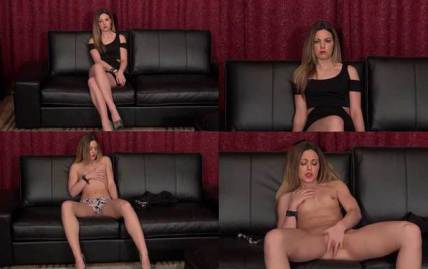 Brooklyn has returned, still thinking that hypnosis hasn't worked on her. She can't remember anything she has done in her previous sessions.
The hypnotic phrase "you are under my spell" puts her quickly back into trance. I give her a suggestion to respond the question "what are you?" with "I'm a little slut and I want you to fuck my pussy." Each time she says it, she can't believe the embarrassing words that are coming out of her mouth.
Then I give her my "orgasm bell" suggestion. Each time I ring my bell she gets more and more turned on, until the effect is so powerful it gives her an intense orgasm. At first she tries to hide it but soon she can't.
Next I make her extremely horny and much more sensitive to erotic touch and sensations. And I make "please" a magic word that gives me control over her body. Whenever I give her a command with the word "please" her body obeys no matter how hard she tries to resist.
Format: mp4
Resolution: 852 x 480
Duration: 00:22:20
Size: 134 Mb