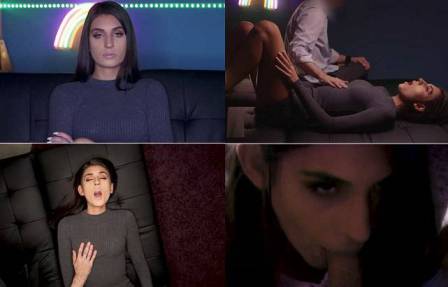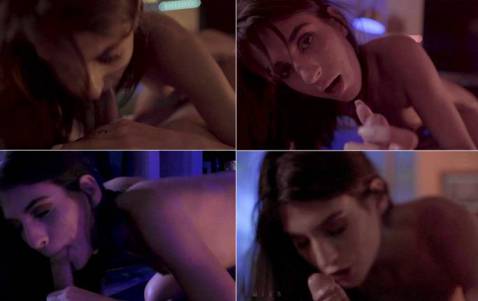 Session 1: Dana Wolf is trying to get over a really bad break-up. She misses her boyfriend SO much and is worried she'll never love again. But the doctor has some good news, she's already falling in love…with him. As the light flicker in her eyes she realizes he's right, she has butterflies in her stomach just thinking about him. He's the most handsome man she's ever seen and now that he mentions it, she DOES want to play with herself in front of him. She hopes it turns him on, because turning him on turns her on! But for some reason she can't seem to cum, she could really use the doctor's help.
He has her lay back as he comes over a gently plays with her perfect 21 year old body. She moans and begs for his help to cum. she promises she can be a good girl, she'll do anything he wants, he counts down. 3. 2. 1. And Dana has the most amazing orgasm of her life, just from the doctor lightly caressing her body. While still in her trance, the doctor tells Dana she'll be thinking about him ALL week, but won't be able to cum again until she makes him cum.
—
Session 2: Dana is back a big smile on her face and a sexy top barely covering her firm little body. The doctor puts her into a trance and she's so eager to tell him how much she loves him and how she only wants to make him happy. As she falls deeper and deeper into his power, he tells her when he snaps his fingers everything about the old her will be gone. All that will be left is a perfect little fucktoy, ready and eager to pleasure him, anytime…anywhere. SNAP. She wakes up and kisses this man she loves SO much before falling to her knees and sucking his cock. She strips and he lays back on the sofa letting his new fuckdoll worship his cock with her mouth, making sure to lick his balls as she strokes him, begging for him to cum, begging to earn her reward.
Format: mp4
Resolution: 1920 x 1080
Duratio: 00:26:33
Size: 2715 Mb