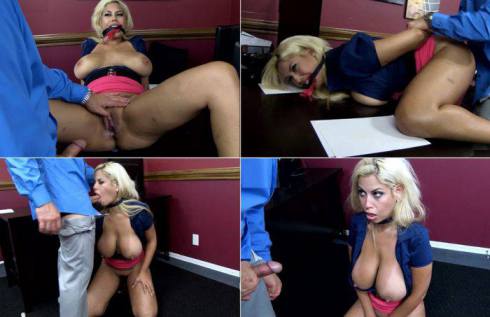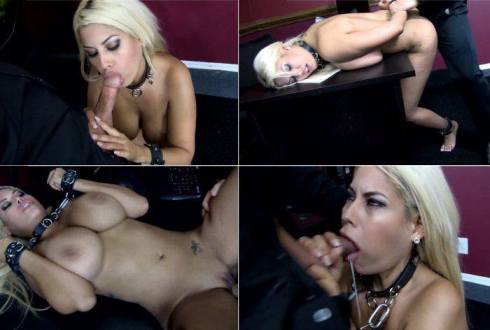 Bridgette has been aiming to not only be the regional sales manager, but the production manager as well. But some spineless wimp who has been with the company forever is in her way. She has been spying on him, and learned he has to take medication to keep from getting worked up. It would be a shame if someone really upset him, after hours, when there is no one around to help him…
When she slaps his pills out of his hand and sees him on the floor clutching his chest, she starts contemplating how she will redo his office and spend her huge new salary. Except a bad heart isn't why her "victim" takes the pills….
Bridgette cant resist him as he bends over the desk. Explaining how she is going to get fucked into submission. Bridgette has never been fucked so hard in her life, her pussy orgasms even as she feels like she's being destroyed. His dick is like iron pounding her soft pussy and then he fills her with a scorching hot load.
Bridgette thinks he is done, but he is a monster, he her on to her knees and fucks her throat, telling her what her place is. She almost gags as another scorching load hits the back of her throat. She looks up in complete submission and is told to crawl out and go get ready to work late.
Bridgette understands her place now. Considering what she tried Bridgette thinks she is lucky to still be alive, much less have a job. As far as everyone knows, she is still the big shot she was before. But once everyone is gone, she takes on her true role. She tested the wrong man, and now she will serve him, in EVERY way, for the rest of her life.
Format: mp4
Resolution: 1280 x 720
Duratio: 00:29:11
Size: 1076 Mb