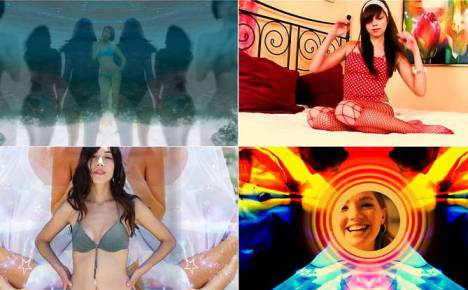 It is that time of year again. When women are wearing less clothing and your dirty mind might be thinking inappropriate thoughts. You know better to stare. And to gawk. To try and pick up on women. Remember that women are not wearing bikinis and short skirts to make you horny. We wear them because it's hot outside.
It makes us sick that some women feel the need to cover themselves in extremely warm weather just so they are not objectified by beta males.
This training file will penetrate deep, and it will teach your core self to respect women. That the joy you have been looking for does not come from ejaculation but service to the superior female.
We have created this file to work all year round. Every time you listen. It is the first day of summer. Even though the Summertime Chastity event is from June 1st to July 31st, feel free to modify that to whatever best works for you. Some places have their summer in December. And that is fine. Just understand that it works best when women are wearing summertime clothing. That is when you are at your weakest. And that is exactly when you need the most training.
Warning:
This is a deep training file. It is intended to break down the defenses of your false male ego, and speak directly to your true beta nature.
Format: mp4
Resolution: 1920 x 1080
Duratio: 01:09:41
Size: 1749 Mb