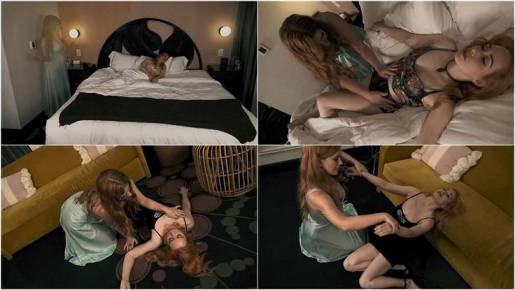 Malloy has been having the strangest dreams. Ever since she moved into her new house, she has had a recurring…nightmare?…about a terrifying but beautiful ghostly figure.
Last night, though, something changed. The figure mentioned an "heirloom," some physical talisman that might help bring her physically into the world.
Unfortunately, Malloy has misunderstood the entities intention…she doesn't want to come back into Malloy's world.
The ghost of Jacquelyn wants to bring the supple young beauty across the veil and into her world…forever.
Format: mp4
Resolution: 1920 x 1080
Duratio: 00:16:38
Size: 480 Mb