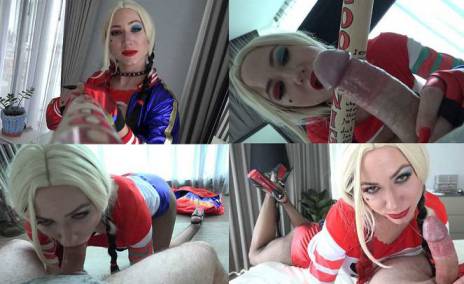 "Are you scared?
Don't be afraid, it'll be fun, I bet you'll like it."
She comes when you are still in your bed.
She is bored, so she asks you to play with her. She's jumping on your bed, her boobs peeking out of her tank top. So big and you want your cock between them. You feel your cock is reacting to her.
She teases you. Shows off her outfit and shoves her boobs in your face. She knows you can't handle it. After all, she came to suck all your cum out of you to the last drop. She is a badass girl.
Format: mp4
Resolution: 1920 x 1080
Duratio: 00:29:25
Size: 946 Mb