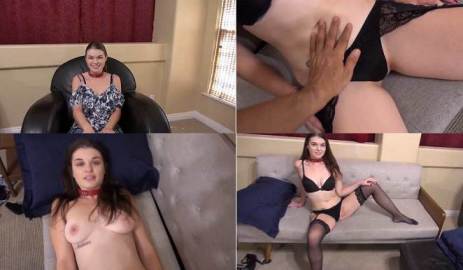 Sexy Anastasia Rose gets tricked into putting on a magic collar that takes over control of her body.
Once she is wearing it, she has to do everything she is told. She cannot resist.
She is made to strip naked and stand still while she is groped. She realizes the collar also makes her feel like a horny slut, and intensifies sexual sensations.
She is confused as she feels powerless, but is incredibly turned on by being used as a sex toy.
After being ordered to give a sexy, satisfying blow job she is finally allowed to remove the collar. When she does, she forgets everything that happened when she was wearing it. She is naked, her pussy is tingling, and she has no idea why.
Format: mp4
Resolution: 1920 x 1080
Duratio: 01:25:47
Size: 2364 Mb