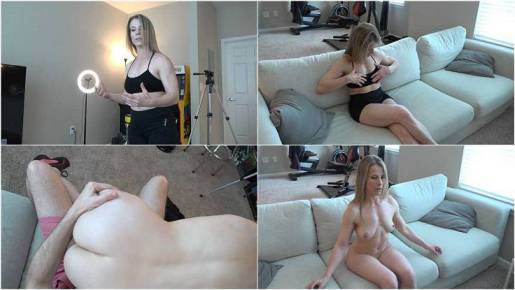 Hypnotized by a pocket watch. .
Stands in a zombie pose with her eyes rolling up.
Blair's shirt is lifted to expose her tits. Breasts fondled while in a trance. Ass felt up.
Chants "I must listen and obey" while sleepwalking with her tits out.
Commanded to slowly and seductively show off her curvy body.
Commanded to kneel on the floor, then twerk and shake her ass for her master.
Dances seductively on the ground, chants her mantra.
Format: mp4
Resolution: 1920 x 1080
Duration: 00:59:20
Size: 1617 Mb