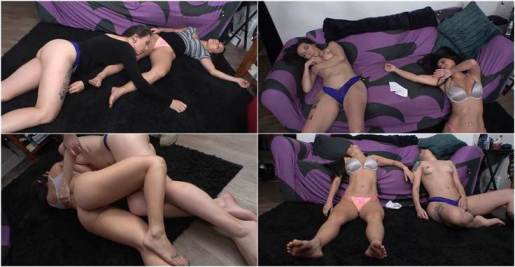 In the thrilling conclusion to Disoriented Damsels, James is starting to come around to the idea of sexy sleepy women. He continues posing them, and even introduces a few sleepy games of his own! Using a handy rag they've left nearby, James entices the girls to play Chloroform games.
He manipulates their limp forms, stripping them to their underwear, and continues to carry them around the room. He poses them in ways that he finds appealing, piling them on top of one another.
By the time James is done, these loopy girls will be completely under his control!
Format: mp4
Resolution: 1920 x 994
Duratio: 00:30:50
Size: 1115 Mb