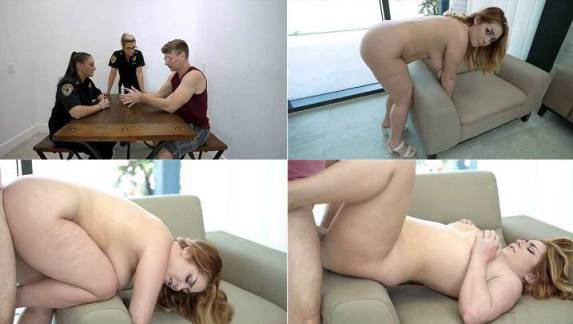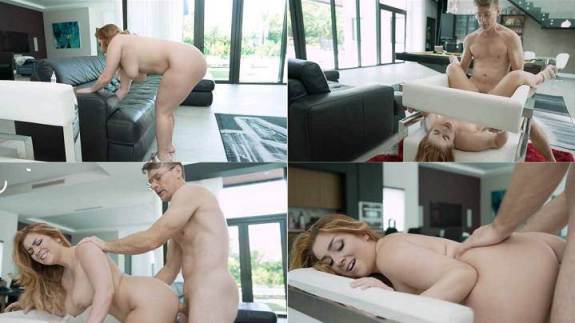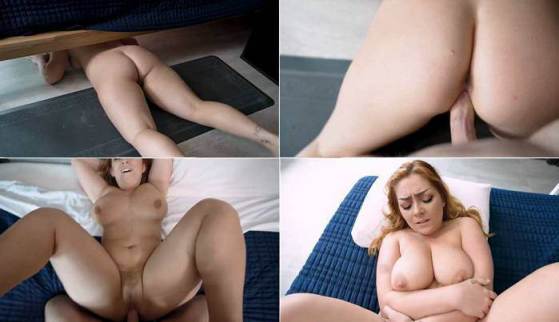 Stuck in the Couch-
Lt. Chase and Officer Hicks are walking David Dalmer into an interrogation room. They ask David where his step-daughter is, but he claims he doesn't know. Lt. Chase and Officer Hicks don't believe a word that David is saying. But the truth is that Chloe is really at home, stuck in a couch, yelling out for her step-daddy to come help her! David is finally released from the police station, and he comes home and he hears Chloe yelling his name. He walks into the living room and he tries to help her get free, but it doesn't work. He takes his cock out and he makes her suck his cock while she is stuck. Then he stands behind her and he starts to fuck her pussy from behind, to try and help push her out of the couch. He keeps fucking her until her hands finally become free! Then he continues to fuck her pussy in the missionary position until he is done using her.
Stuck in a Chair-
Chloe has gotten herself stuck in a chair at her step-daddy's house again. David Dalmer doesn't waste his time stripping out of his clothes and going over to shove his hard cock deep inside of Chloe's pussy. He is trying to fuck her so hard that she gets unstuck from the chair. He fucks her in the missionary position followed by doggystyle. Once he gets her free, he reminds her that he doesn't want the cops to come back and find her stuck somewhere… Now that her hands are free, he continues fucking her pussy until he cums deep inside of her!
Stuck Under The Bed-
Chloe is searching her step-dad's room for any evidence that she can find for the police officers. She looks under the bed, and she ends up getting herself stuck under there. When David walks into the room, she lies to him and pretends that she was searching for her earrings under the bed when she got stuck. He easily gets her out from under the bed, and she hops on top of the bed next. She sticks her hands in between the headboard and the bed, and she gets her hands stuck again! David hops up on the bed and he squirts some MILF Glue on his cock before he starts to fuck her pussy. He fucks her pussy until he is ready to cum, and then he jerks his cock off into her mouth and all over her face!
Format: mp4
Resolution: 1920 x 1080
Duratio: 00:40:09
Size: 1267 Mb