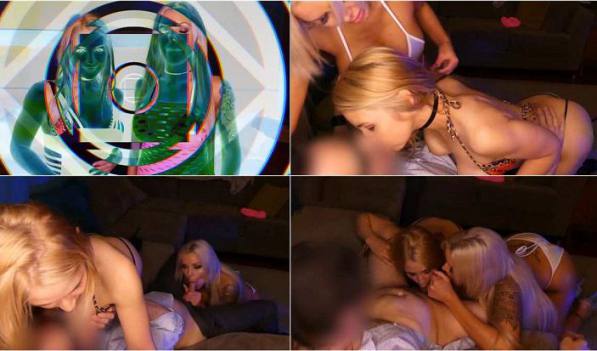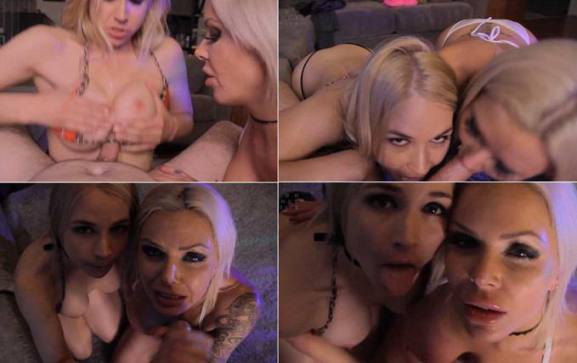 Holden invented a mind control device and decides the best way to test it is to call a couple beautiful pros and ask them to look into the device. Within second their minds are going blank, without thinking they strip off their clothing and dress up just how master wants as they moan out their desires to serve and worship him. All that matter in this world is his pleasure. They are his fuck toys. His sex slaves.
Wearing protective goggles Holden reenters the room to see just how submissive his test subjects are and they instantly swarm him. Their hands roaming all over his body as they take turns kissing him. He lays back as they strip for him showing off their perfect stripper bodies. They climb on him, begging him to play with their big fat titties, feeding them to him as the other takes out his cock. They're SO turned on by him he makes them cum just from sucking on their nipples.
They tell him how he deserves to be pampered like this all day, everyday. Two submissive fucktoys with big fake tits, here to bring him pleasure whenever he wants. They wrap those big fake tits around his cock to show him just how much pleasure they can provide him. They take his cock deep down the back of their throats eager to prove their worth to him, desperate to earn their place as his personal sex slave. They want it so bad they beg, beg for his cock, beg for his cum. The device seems to be a success.
Format: mp4
Resolution: 1920 x 1080
Duratio: 00:39:23
Size: 1451 Mb