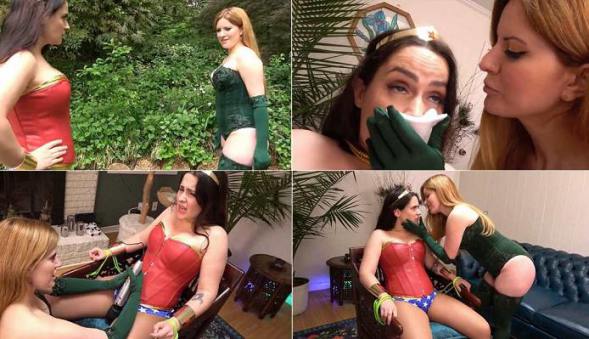 Over-eager Justice Leaguer Wonder Woman thinks she has it all figured out. She'll use her super speed to surprise and capture evil botanist Poison Ivy, take her back to Arkham, and call it a day!
There's just one problem.Ivy has been working on a new kiss concoction.one that does a lot more than just charm her victims. One whiff of the malodorous mixture totally paralysis Wonder Woman. She can do little more than stand stock still while Ivy carries her off for questioning!
Her villainous captor ties her to a chair..but that's only the beginning! She uses an IMMENSE Hitachi to bring the goody-two-shoes heroine to a bone-crushing orgasm. She Chloroforms her again and again! Eventually, with WW weakened from chloro and cumming, Poison Ivy uses her mesmerizing kiss one more time.to convert Wonder Woman into a mindless Vine-Thrall for good!
Format: mp4
Resolution: 1920 x 1006
Duration: 00:21:16
Size: 788 Mb