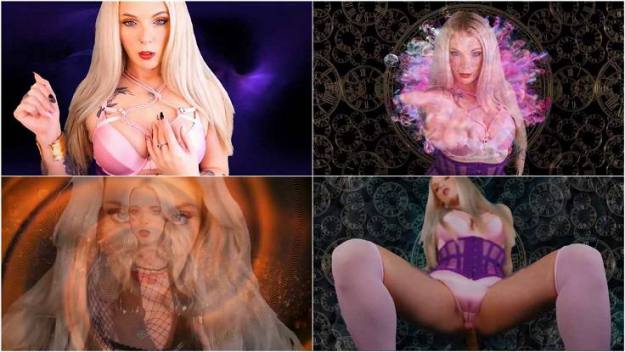 So you made it, you made it to day 7 of my MINDPLAY GAMES
Your cock has been aching needing and wanting sweet release, it's been stroked beyond the realms of no return
Deeper in to the edgers/ universe. Your minds going to seep through each aura, sucking you deeper to the edge, your urges are now uncontrollable longing for that big orgasm, longing to blow your load, but what awaits you on this final day?
Am I going to lure you in to an endless gooning loop? Unable to cum, unable to complete my MINDPLAY games…only to be conditioned to go back to day 1 to start again, to goon for me, you don't want this edging to end do you? You want to goon out for the extended future, you want to stroke your cock endlessly to my beauty, my lips my eyes my tits, my ass, my pussy, you want to goon for me because it pleases me, it pleases me that you don't want to cum, you don't want this aura of sensations to end, you want to rewind time to start at the beginning!!!!
This is the alternative ending to the EDGE A DAY MINDPLAY
This is an incredible 7 day endless GOONING program, You can goon every day, every day of the week….
Format: mp4
Resolution: 1920 x 1080
Duration: 00:31:52
Size: 1183 Mb