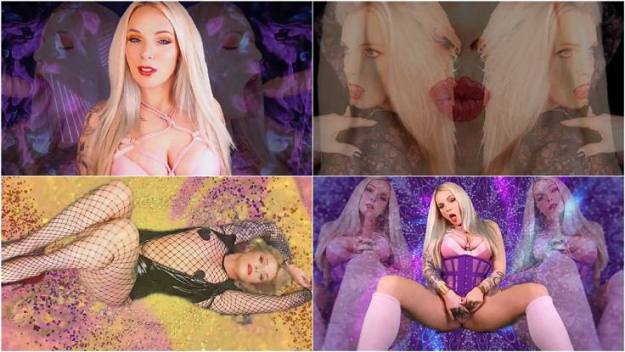 So you made it, you made it to day 7 of my MINDPLAY GAMES
Your cock has been aching needing and wanting sweet release, it's been stroked beyond the realms of no return Deeper in to the edgers/ universe. Your minds going to seep through each aura, sucking you deeper to the edge, your urges are now uncontrollable longing for that big orgasm, longing to blow your load, but what awaits you on this final day?
The aura is purple as purple as your balls for their release, you'll be begging, needing and wanting it…
This 7 day program has 2 alternative endings, one of course does not have an ending, you could submit to a never ending and everlasting edging/gooning journey, total mind and cock fuckery, how tempting? Or you could complete the 7 day MINDPLAY program as I grant you orgasm and release for the MOST AMAZING FULL BODY ORGASM!!! Which option will you choose?
This clip I grant you to cum.
This is a layered Mesmerize, so each day will be more intense than the other. Please do not drive after listening to this clip as it can make you drowsy. Are you ready to start your MINDPLAY DAY?
Format: mp4
Resolution: 1920 x 1080
Duration: 00:30:09
Size: 1147 Mb