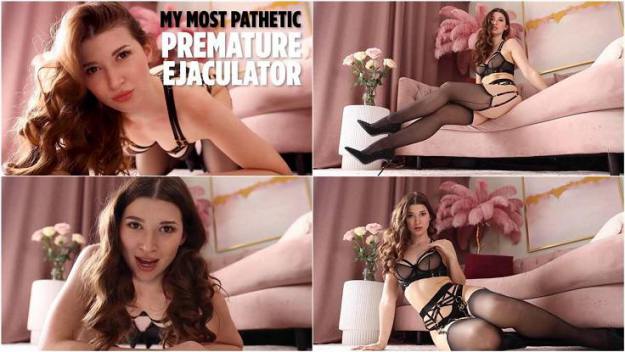 So, just how much of a premie loser are you? Really? Come on, show me how pathetic you are. Jerk it for me. Aaaaand 3, 2, 1, just like that, you already blew your load. LOL.
Congratulations, I now declare you my Number One Most Pathetic Premature Ejaculator.
So this girlfriend of yours. promise me you won't fuck her. You're happy being ruined by Goddess, aren't you? Being my premie bitch? Of course. Well, you are no longer ALLOWED to fuck your girlfriend any more.
Keep jerking. Use your first pathetic load as lube. Slave doesn't mind if I slap him and spit on him, does he? Didn't think so. Repeat after me: "I'll never fuck my girlfriend again. I'll never have sex again. My orgasms are pathetic and embarrassing."
Now cum again, loser.
Format: mp4
Resolution: 1920 x 1080
Duratio: 00:11:24
Size: 504 Mb