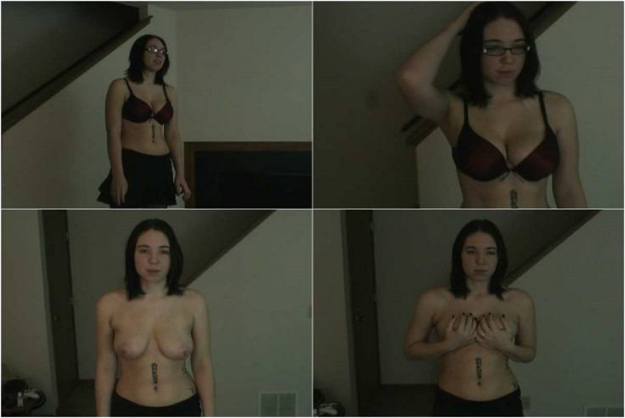 It's been almost a year since his last blind date, but Matt figures it's time to get back out in the dating scene and try his luck at love once more. He's been set up on another blind date, and like last time, things don't go very well for poor Matt. Time to put his hypnosis skills to the test yet again!
Once she's hypnotized and feeling a little more compliant, he makes her take him back to her apartment where she's made to put on a bit of a show for him. After making her guest feel at home by getting him a drink, she preforms a couple of animal acts to the best of her ability. She's turned into his mindless doll to be posed any way he sees fit. She's also made into an obiedient zombie slave, mindlessly repeating anything she's commanded to do.
Things take a turn for the best once she's re-hypnotized and put deeper into trance. Then she's ordered to take off her bra and follow more of her master's deviant instructions. Matt just may have found his true love (or lust) this time!
Format: mp4
Resolution: 720 x 480
Duratio: 00:09:01
Size: 132 Mb