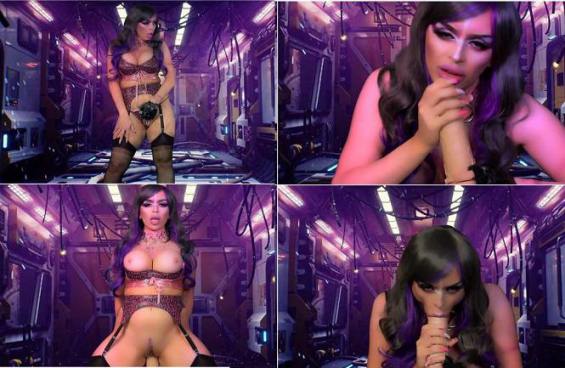 Parody of X Files. February 14th 2022 something strange happened to you. Rising from your bed, losing 6 hours, cock is wet, balls are drained. You noticed your CCTV had caught some activity. The World is going crazy, sightings of phallic shaped objects have been seen flying the skies. Talks of aliens visiting and other unworldly encounters.
You post your CCTV footage on social media and get contacted by Miss K Jones from the FBI. She's here to hear your encounter and get to the bottom of your what happened. This is when you realise you aren't the only one…
She cums in peace. The Nympho Alien visited you whilst you were in bed and took you to her spaceship where she tied you up, drained you of your man-milk, sucked, fucked and drained your balls then sent you home. You remember it so vividly, she was so seductive, she destroyed your balls, stroked your cock and rode you…you even got her pregnant. You're her subject now, she's going to use you whenever she see's fit.
The Spunk is out there.
Format: mp4
Resolution: 1920 x 1080
Duratio: 00:20:03
Size: 437 Mb