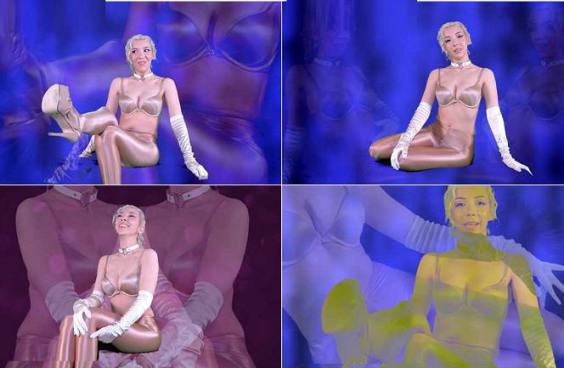 So you've been coming here and watching clips like this for a little bit. So this might be moving a little fast but I was really hoping that maybe you would let me blackmail-fantasy you? And if it's way too fast, just let me know and we don't have to do this at all, but if you gave me just like your girlfriend's phone number or something like that, and just let me play around with it a little bit. And we can use protection, you can use your vpn or private browser or whatever. And I'll use blackmail-fantasy control and we'll be very careful. But I was just really hoping we could try it a little bit.
So if you want to take that next step with me, and you think we're in a place in this little relationship where you think that you're ready for it too, just email me. (email given in clip) Like slide into my DMs anytime and you can send me a note, you don't even have to say, 'blackmail-fantasy', like you could just put at the bottom of your message the place that you work, or your boss's name, and well that's it. We don't have to go that far with it. If you think that you would like to try that, cause I'd like to try it too. Nothing would make me happier. Would you do it for me?
So you'll do it? Do it for me. I'm not trying to pressure you or anything. But if you do it, then I could really, really pressure you. And it doesn't matter if you want to go back at that point. Things are so boring with your life, jerking or whatever, but doesn't it feel that much better to cum when you know that I tell you to and if you don't I might just be able to, I don't know, fuck you over with it?
I get it, I know it's not for everyone, but would you try it to see if you like it? Cause maybe it is for you. Maybe you've tried it before but maybe there's a certain something we'll hit on that you just haven't felt before. It would just feel so good if you did this. I know I've had you in this place before where you're on your knees begging, but this would never end. Just imagine, me having you in my control forever. Never, ever escaping. Why cum once with a one off fetish experience when I could have you forever?
Never, ever escaping. But like if you're not down 100% with it, all I'm asking is that you dabble in it a little bit with me and make sure that you really don't like it, and then we'll never do it again. Just email me one crucial part of your life, a piece of information that could ruin maybe ruin you, and if you don't like it, then that's it. Ok? Just imagine, me having you in my control forever, never ever escaping… Maybe there's a little something that we'll hit on that you just haven't felt before. This would feel so good and this would never end.
Format: mp4
Resolution: 1920 x 1080
Duratio: 00:10:40
Size: 466 Mb