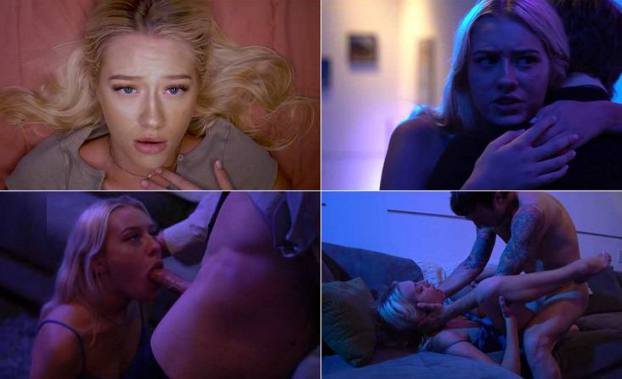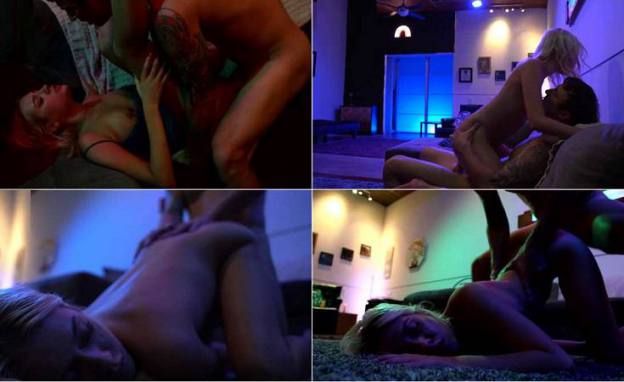 I miss my stepdad so I made him a video so her can take a long look at my innocent little face. Is he watching this in bed? Is my step-mom right next to him? It gets me SO wet to think about my stepdad stroking to me. Knowing that my firm little 18 year old body turns him on so much, that he'd jerk off right next to my step-mom. I don't think I can wait any longer. I want my stepdad to take my virginity. I want him to be the only man who ever gets to be inside me. My step-mom thinks I'm going to a dance on Friday, but I'm not. I'm going to wait until she leaves to visit her friends, then I'm going to have a dance with Step-daddy.
—
Skyler slow dances with her stepdad who reluctantly holds her close. "I love you so much" she tell him. Nervously he responds, "I love you too" she waits… "Princess" he finishes. Satisfied she goes back to slow dancing. "So what do we do now?" she asks innocently. Hoping she might change her mind he asks, "You sure this is what you want?" "Don't ruin this night" she responds curtly. "Alright, let's…" he looks for the right words, "make love."
She kisses him as they continue to sway to the music. He can't help but let his hands run down the curves of her 18 year old body. She spins pressing her firm little ass against him. She unzips his pants and slides her petite hand around his hard cock. "Does that feel good?" she asks and he moans out. "Tell me what to do" she says innocently. Her stepdad tries to resist "We really shouldn't" he protests. "Pleeeease tell me what to do" she begs, "I promise I be really good." He knows there's no stopping her, so he relents and tells her to get on her knees.
—
She sucks her stepdads cock, making sure to get nice and sloppy. She loves serving him like this but knows he needs more. "You know it would be even sloppier if you fucked my face" she tells him. Taken aback he doesn't know what to do, "Fuck my mouth" she tells him and he begins to thrust down her throat until she gags. "Oh no are you ok honey?" he asks but she just tells him to keep going. And he does. He grabs the back of her head and thrust harder, slaps his cock on her tongue, makes her lick his balls. He's losing control. He wants to punish her but she's dripping wet now and wants him to taste her pussy.
—
She lays back on the sofa pushing his head between her legs and grinding on his mouth as he licks. In one last desperate attempt to avoid doing the unthinking with his stepdaughter he asks "You sure?" She nods and kisses him, "I want you to be my first." There's no going back, who knows what she'll do if he doesn't take her virginity. He slowly pushes his cock inside her and begins to pump in and out. Her eyes are locked on him "Tell me you love me" she says "I need to hear you say it." At this moment, in this tight 18 year old pussy he responds honestly "I love you princess." And she can see it in his eyes. "You can't tell your step-mom about this" she smiles and promises she won't. He starts fucking her harder letting himself go more and more as he sucks on her toes, plays with her tits and thrusts deeper and harder inside her.
—
He's being so perfect she needs to remind him how much she appreciates him and climbs on top of him stripping off her dress completely. She grinds and bounces as he lays back helpless to the pleasure she's giving him. "Promise me you'll sneak in my room every night" she tells him. Reality crashes back. "Your step-mom will hear" he responds. "I can quiet, promise me!" He promises and he just might actually mean it.
—
He gets on down on the rug with her and begins to pound her from behind. He's going rougher now and she's loving it. "You getting what you wanted?" he asks as he pounds his stepdaughter. "Not yet" she replies, her voice muffled bay the rug her face is buried in, "choke me step-daddy." She demands, but thats too far he won't do it. "Are you angry on me? I made you cheat on my step-mom. You're fucking your 18 year old stepdaughter." He grabs her around the neck and makes her arch back as he keeps pounding her. Her eyes flutters and she smiles as he grips tighter, but when he hesitates for a second she wastes no time saying "You can do better than that". He pushes her face back into the rug and holds his hand on the back of her head as he gets more leverage to pound her harder. "I want you to apologize" he demands and she does, "I'm sorry made you cheat. I'm sorry I made you fuck me." He's close now and makes her keep saying she's sorry, until he tell her he accepts her apology. "Don't you fucking move" he tells her before pulling out and summing all over his stepdaughter's face.
Exhausted and guilt ridden he falls back on the sofa. SNAP. He looks up to see Skyler sending pics of her cum covered face over text. "What are you doing?" he asks horrified that she's sending it to his wife. "Sending pics to my friend" she responds incredulously "Don't worry, she's in love with you too"
Format: mp4
Resolution: 1920 x 1080
Duratio: 00:43:27
Size: 1627 Mb