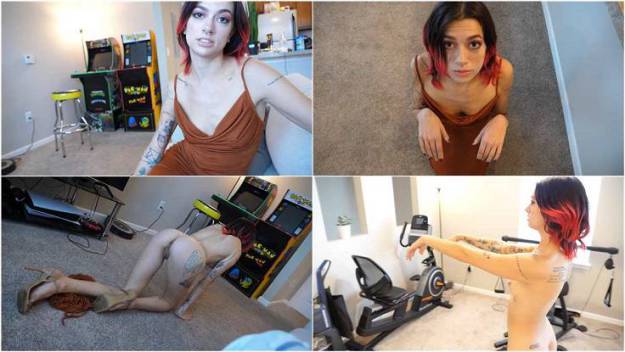 Casi doesn't realize it, but she is a very submissive and obedient slave. She thinks she's the one in control in her relationship, but her boyfriend has previously hypnotized her and installed a trigger into her mind. Anytime she starts to get on his nerves, he uses that trigger to put her back in her place.
A previously installed hypnotic trigger is used to put Casi back into a weak and submissive state.
Answers "yes master" and "yes sir" when told to do something.
Casi kneels, crawls and recites installed mantras as she tells her master she will be a good girl.
Casi is walked around the room by her hair.
Casi comes out of her trance after some time passes, so her trigger is used to pull her back under.
She is ordered to to strip nude and dance for her master, in a weak and submissive state.
Crawls on the ground naked and chants mantras.
Kneels face down and ass up while repeating erotic mantras.
Casi comes out of her trance one more time, and tells her husband to stop putting her into a hypnotic state.
Put back under once more and sleepwalks naked while reciting back her new programming she receives.
Full nude.
Format: mp4
Resolution: 3840 x 2160
Duratio: 00:11:26
Size: 1.08 Gb