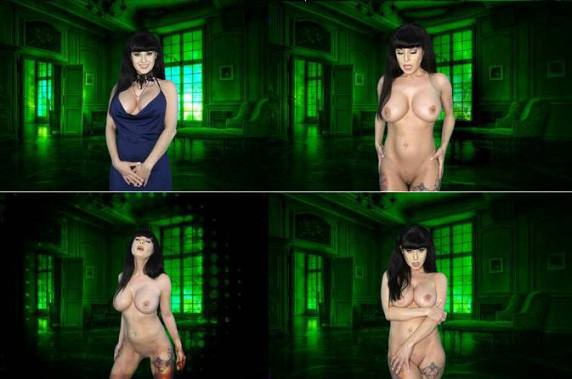 You're a vampire who's become lonely in his castle. The nights are long without companionship so you decide to make a pet. You go to town to seek out the prettiest option you can find. You find her at a goth club. Her name is Valora and you quickly spread a rumor that you're a vampire. Valora soon wants in on this power and shows up at your house to request being turned.
Her desires to be immortal and powerful are selfishly driven by her lust to control others but you've got other plans for her. You agree to turn her and you can tell she's turned on as you do. You watch as this cute busty girl turns into an immortal demon. The power rushing through her is turning her on. But you decide to show her that being turned by you gives you power over her…
You immediately begin to undress her and display sexual power. Giving her orgasm after mind bending orgasm. After a while, you see that Valora's interests in her new powers have changed. She wants more displays of control over her. You begin to toy with her mind and make her believe that she's your slave wife in a dream scenario. You bring her back to her normal mind and to no surprise, she liked it. She asks to be permanently enslaved and in love with you forever…
You now see Valora in your room with her new lovely vampire collar begging for your attention and to be fucked. No more lonely nights.
Format: mp4
Resolution: 1920 x 1080
Duratio: 00:15:07
Size: 1113 Mb